how it 
works
We can't make you love laundry day, but we sure can help by making you love your Knicker Drawer a 'lil more with a Lingerie (love) Letter delivered discreetly to your door!
01
PICK YOUR PLAN
Choose between a Monthly Recurring- OR Pre-paid Knicker Gift Subscription.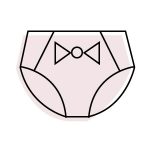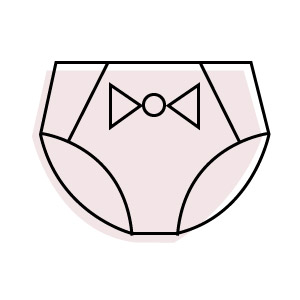 02
SELECT YOUR STYLE & SIZE
Our Briefs & Thongs are designed & handmade with love in Cape Town. Available in XS – XXL.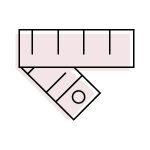 03
LET YOUR PANTY PEN PAL SURPRISE YOU

Subscribe before the 16th of the current month. Lingerie Letters ship around the 16th of the following month.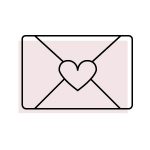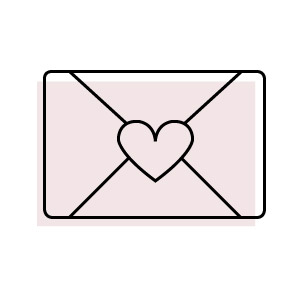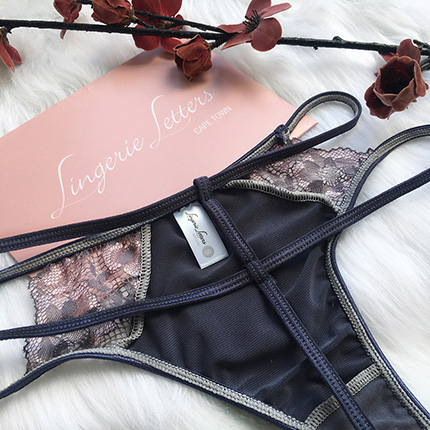 our 
story
We believe all bottoms are beautiful!
Women deserve to feel comfortable in their own skin & what they wear directly on their skin should be comfy too.
Our goal is to create beautiful, high quality, perfectly fitting Knickers locally that make our Lovelies feel cute, sexy & confident (or as we like to call it — #secrethappy), because no one knows what's underneath except you.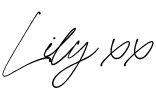 past  
pairs
Missed out on a previous month OR want to try us out first before you Subscribe?
Our Subscription Past Pairs are also available to shop online (styles & sizes are limited).
beautiful
bottoms 
club
Friends don't let friends wear ugly undies.
LL is more than just a Monthly Knicker Subscription. We also reward our Lovelies for being part of our #BeautifulBottomsClub, so invite your Gal Pals and start earning.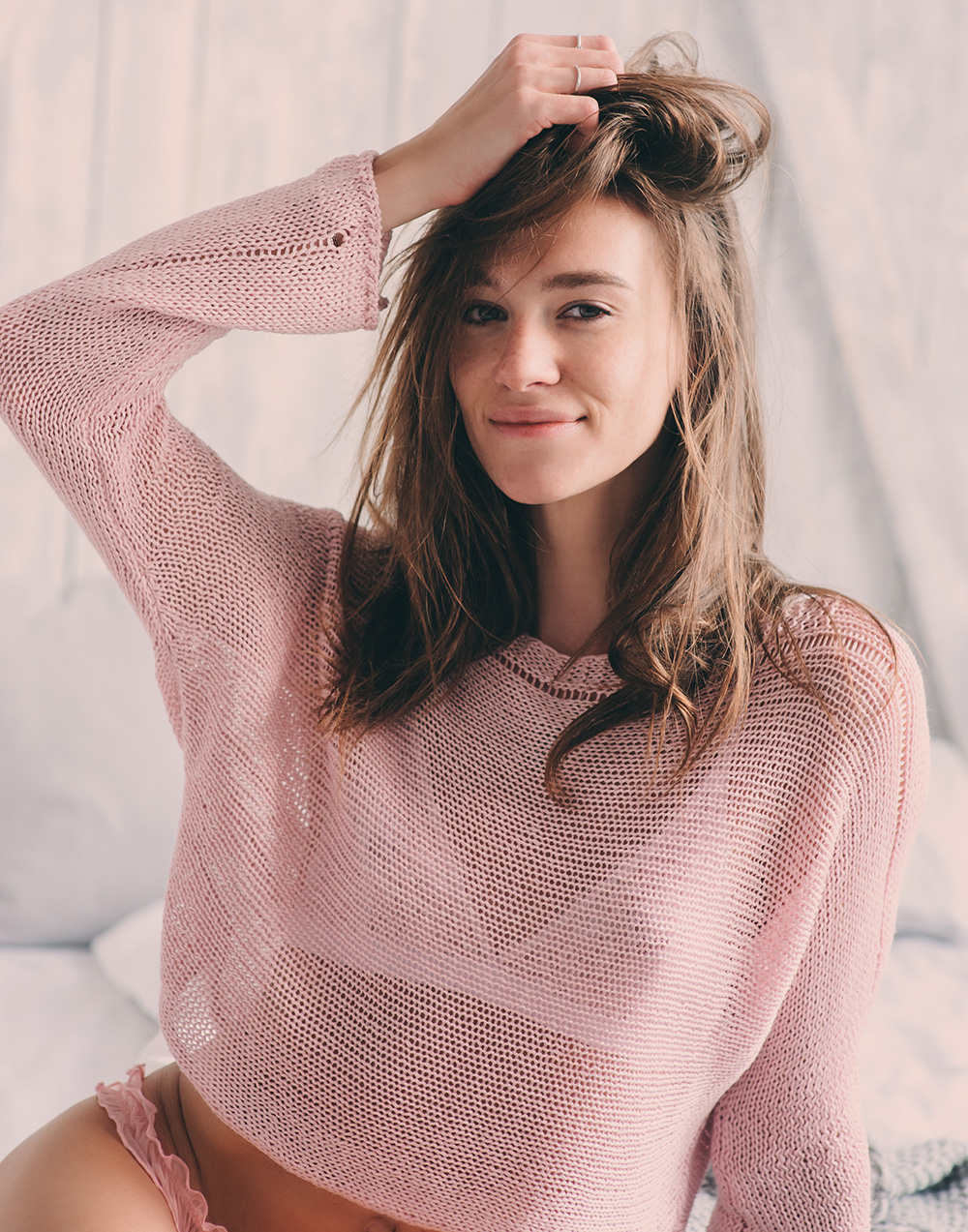 It's the perfect guilt-free spoil
You wear them most days every day. It's the first thing you put on & the last thing you take off.
It's 100% fun
We take the hassle out of shopping for undies in-store, because you're too pretty to have to look for a parking spot or stand in a queue at the mall.
It's the easiest and most fun way to get new underthings
Choose to Subscribe or Gift. Then sit back, relax & let your Panty Pen Pal (Lily Chantilly) handle the rest.
It's a complete surprise every time
Each month brings a different look (you'll never receive the same pair twice).
It's the gift that keeps on giving
Self-care isn't selfish. You work hard & deserve a monthly treat!
It's proudly South African
Our Knickers are designed & stitched to life in a small design studio right here in Cape Town.
It's slow, ethically produced fashion
Each pair is carefully cut by hand to limit wastage & handmade with love from locally sourced fabrics & trims to ensure quality (instead of quantity) & comfort. We're all about re-purposing & try to incorporate any off-cuts we're left with into new designs whenever we can.
It's one of a kind, limited editions
We only sew up as many bottoms as per our active Subscriber count each month, so styles and sizes are limited.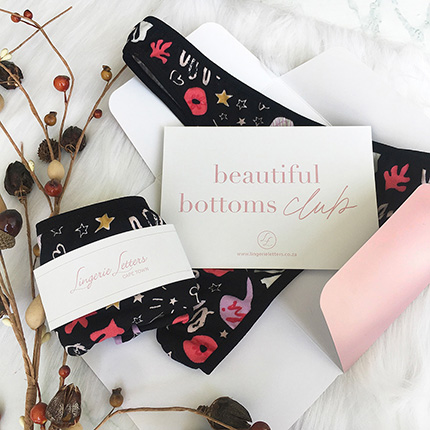 gift  
vouchers
Unsure of her Size or preferred Knicker Style?
Get her what she wants (what she really, REALLY wants) with an E-Voucher sent directly to her inbox via email on the delivery date chosen by you.
what our 
lovelies 

have to say